2020 SWANA FL Chapter Road-E-O – RESCHEDULED
Dates
07/10/2020 - 07/11/2020

Location
Holiday Inn Fort Myers Airport @ Town Center
9931 Interstate Commerce Drive
Fort Myers, FL 33913

---
The 2020 SWANA FL Road-E-O has been tentatively rescheduled to July 10-11, 2020.
After careful deliberation and consideration of the best information available to us at this time, given the unfolding concerns regarding COVID-19, SWANA FL has concluded, with regret, that we cannot proceed with the chapter Road-E-O as planned in April. This decision was not made lightly. We made this decision with the health and physical safety of our contestants, volunteers, spectators and community members foremost in our minds. Thanks for your patience and understanding. If you have any questions or concerns, please don't hesitate to email or call. We wish you and yours good health and better days ahead.
Do I need to cancel my hotel reservations? No. The hotel  has moved the entire room block to the new dates. Please refer to your original confirmation number if you need to make any changes. The room rate has been reduced to $119 for the new July dates.
Will you be issuing refunds? Please let us know if you have any conflicts with the new dates. We will work with you on refunds if needed.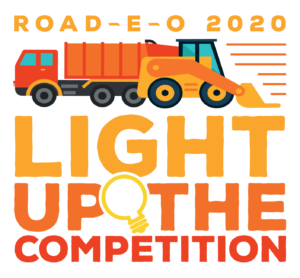 SWANA Florida Sunshine Chapter
Road-E-O 2020 – July 10-11
Hosted by Lee County
Headquarters Hotel:
Holiday Inn Fort Myers Airport @ Town Center
Competition Site:
Lee County Mosquito Control
Why participate?
* To promote professionalism on the part of drivers, equipment operators and mechanics in the field of solid waste management
* To create a spirit of competition and goodwill throughout the participating organizations (municipalities, counties and private haulers)
* To reward deserving employees by allowing them to showcase their skills, thus bringing pride to themselves and your organization
* To provide employees an opportunity to refresh safety and skills in a classroom
The event is open to public and private sector participants. Contestants, volunteers and sponsors are needed for the success of Road-E-O 2020.

Preliminary Schedule of Events
Registration Fees
$250.00 for each Road-E-O Contestant
(Registration deadline is June 25)
There is no charge for spectators. Come on out and watch the exciting competition!
Hotel Information
A block of rooms have been held at the Holiday Inn Fort Myers Airport @ Town Center. To take advantage of the special rates, reserve your room online or call (855) 639-8440 and reference the SWANA Florida room block or the group code SWA. Rooms are $119/night. The deadline to reserve a room at the discounted rate is June 18, 2020, based on availability.
Holiday Inn Fort Myers Airport @ Town Center
9931 Interstate Commerce Dr.
Fort Myers, FL 33913
Phone:  (855) 639-8440
Group rate includes hot buffet breakfast in Oasis Restaurant. Parking is complimentary.
CEUs
State of Florida continuing education credits are available for heavy equipment competitors. Please stop by the registration desk for the necessary paperwork.
Competition Site Information
Lee County Mosquito Control
15191 Homestead Rd
Lehigh Acres, fl, 33971
We encourage you to bring lawn chairs, as minimal seating is available.
Fort Myers Area
Consider coming early or staying late so you can enjoy this beautiful area. For information about what's nearby, check out the Lonely Planet Guide to Fort Myers and nearby Sanibel. If you're interested in craft beer, take a look at this helpful guide to local breweries, distilleries and wineries.
Visitors to the Edison and Ford Winter Estates in Fort Myers will enjoy the historic winter homes, the Edison Botanical Research Lab and the Edison Ford Museum on more than 20 acres of botanic gardens.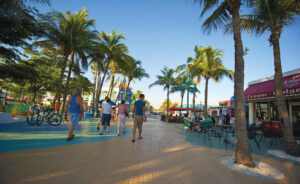 Refund Policy
Refunds, less $25 processing fee, will be issued upon receipt of written request by June 26, 2020. Due to meal guarantees, no refunds will be issued after June 26, 2020, and we will invoice for no-shows who do not cancel by June 26, 2020. Please email requests for refunds and cancellations to info@swanafl.org.