2023 SWANA FL Chapter Road-E-O
Dates
04/28/2023 - 04/29/2023

Location
Hilton Tampa Airport Westshore
2225 N Lois Ave
Tampa, FL 33607

---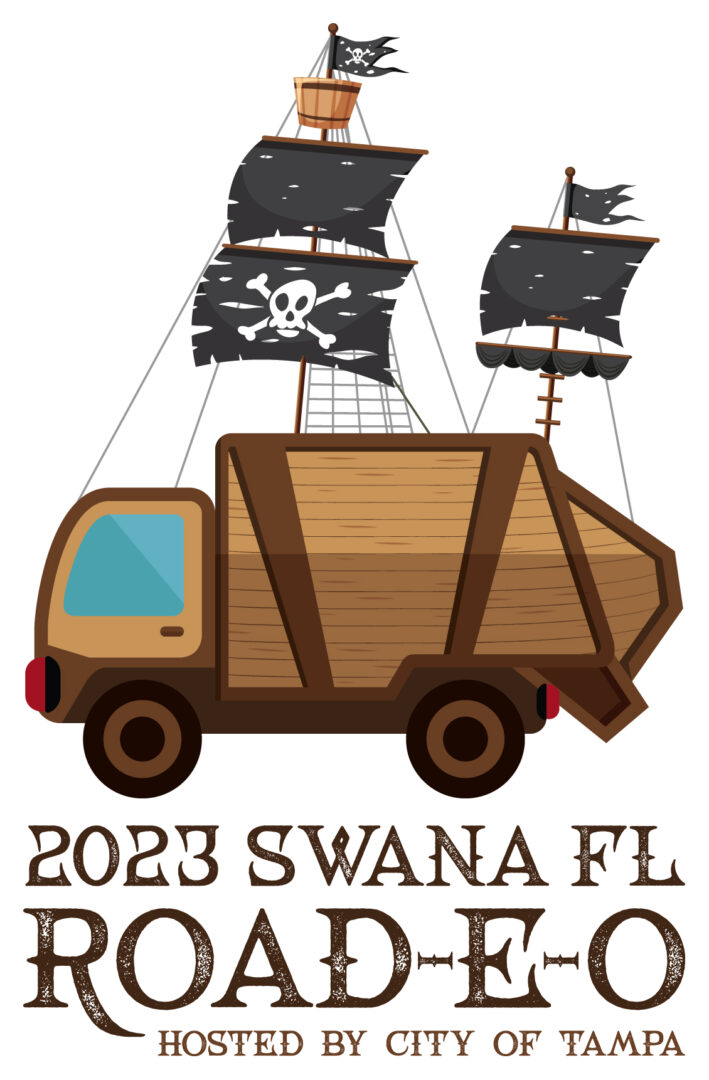 Headquarters Hotel:
Hilton Tampa Airport Westshore
Competition Site:
Tampa Police Department Training Pad
Why participate?
* To promote professionalism on the part of drivers, equipment operators and mechanics in the field of solid waste management
* To create a spirit of competition and goodwill throughout the participating organizations (municipalities, counties and private haulers)
* To reward deserving employees by allowing them to showcase their skills, thus bringing pride to themselves and your organization
* To provide employees an opportunity to refresh safety and skills in a classroom
The event is open to public and private sector participants. Contestants, volunteers and sponsors are needed for the success of Road-E-O 2023.

Registration Fees
$235.00 for each Road-E-O Contestant
(Early-bird rate – available on or before March 24)
$285.00 for each Road-E-O Contestant
(Standard rate – available March 25 – April 14)
There is no charge for spectators. Come on out and watch the exciting competition!
Hotel Information
A block of rooms have been held at the Hilton Tampa Airport Westshore. To take advantage of the special rates, reserve your room online or call (800) 445-8667 and reference SWANA FL 2023 Road-E-O. Rooms are $169/night. The deadline to reserve a room at the discounted rate is April 13, 2023, based on availability.
Hilton Tampa Airport Westshore
2225 N Lois Ave.
Tampa, FL 33607
Phone: (813) 877-6688
CEUs
State of Florida continuing education credits are available for heavy equipment competitors. Please stop by the registration desk for the necessary paperwork.
Competition Site Information
Tampa Police Department Training Pad
134 S 34th Street
Tampa, FL 33605
We encourage you to bring lawn chairs, as minimal seating is available.
Refund Policy
Refunds, less $25 processing fee, will be issued upon receipt of written request by April 14, 2023. Due to meal guarantees, no refunds will be issued after April 14, 2023, and we will invoice for no-shows who do not cancel by April 14, 2023. Please email requests for refunds and cancellations to [email protected].